---
Voluntary Contributions

---
We do not ask for membership dues or fees to use our systems. All systems are open to all licensed ham radio operators at no cost to them.
However, we do have expenses to maintain and improve these systems. Your contributions would be very much appreciated. We use all contributions to maintain and upgrade our systems. Click the PayPal link below if you are feeling generous and you'd like to help us maintan the best in digital radio communications.
All contributions will be eagerly accepted, and any amount you care to give would be most appreciated.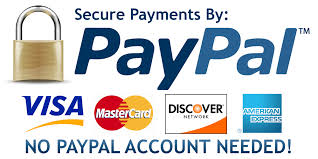 Note that these funds will go to the bank account of one of our officers (Randy Wilkinson) and will be used only for maintenance and upgrade expenses. There is no guarranty that these monies will be spent on any particular project, repeater or given to any affiliated repeater owner. All monies contributed will be used soley at the discression of the Washington Digital Radio Enthusiasts Officers.
Some of the projects that we will use contributions for:
New 64-bit solid state D-STAR gateway computer (estimated at $500) to facilitate D-STAR G3 Software update in 2017.
Replacement Astron RS-35A power supply for D-STAR repeater. Used. (costs $110) - Done 12Jun17. Thanks to Jeff and John for contributions!
New 2M filter cavities, feedline and antenna for forthcoming relocation of the WA7DRE Fusion repeater to Mica Peak. Estimated at $500.
Robust Wifi networking gear to beam Internet to the top of Mica Peak From Spokane Valley. Estimated at $400.
---
WA7DRE Logo Mechandise

---
You can order a T-Shirt, Jacket, Hat or many other apperel items with the Washington Digital Radio Enthusiasts logo. For example: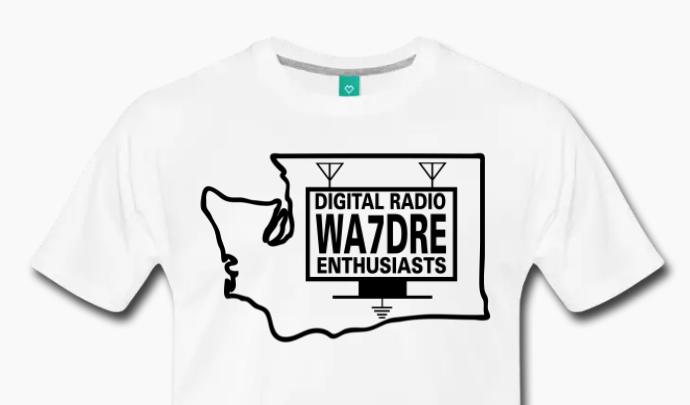 Click the image above to go to spreadshirt.com and get your own. You can choose from many different appearel items and you can also custiomize the item to include your callsign, Name, QTH, etc.
---